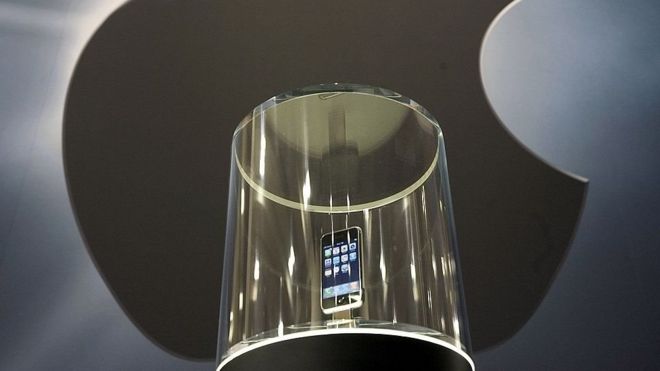 Attendees at the original iPhone's unveiling could look at but not touch the handset

Apple's 10th anniversary iPhone launch is expected to be the biggest single upgrade the handset has seen since its launch. A revamped design with an edge-to-edge display, facial recognition ID system and advanced augmented reality features is expected.
Several analysts have predicted the asking price for the top-end models will hit new heights too.

In a world in which the smartphone has become ubiquitous, it's easy to forget how much of a surprise Steve Jobs's unveiling of the original was a decade ago, and how divided opinion was about whether it was truly a game-changer.
iPhone X: Biggest single upgrade the handset has seen
Reviewed by
Nene Sochi-Okereke
on
Tuesday, 12 September 2017
Rating: